Amsterdam Mythbusters
Quiz and tour in Amsterdam centre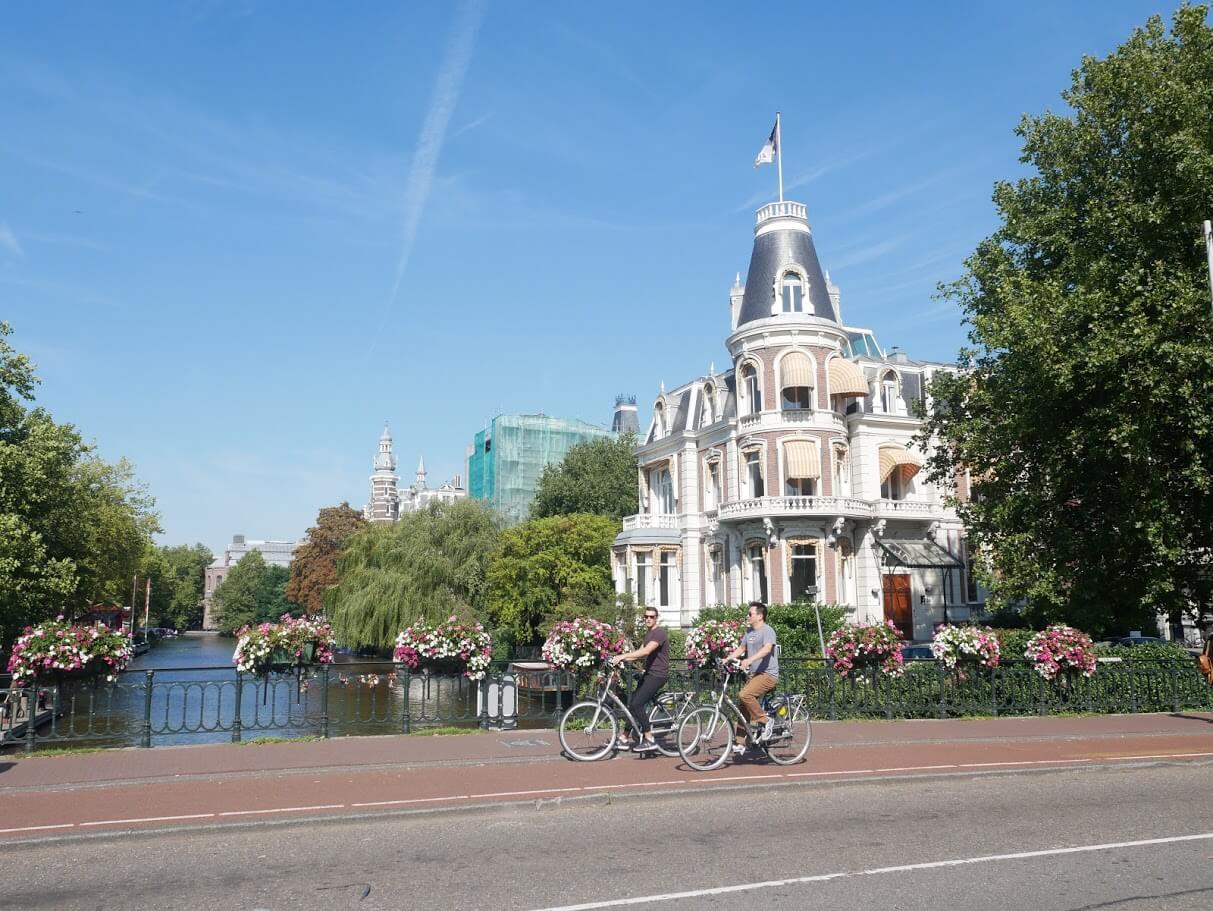 How much do you know about Amsterdam?
During our two-hour walk around Amsterdam we're going to visit some of the unknown places and challenge some of the urban myths about Amsterdam. Watch a video →
Do you know where Amsterdam's medieval port was and which famous ship sailed from it in 1609?
Do you know why bicycles became so popular as a form of transport in Amsterdam?
Do you know where the name Amsterdam comes from?
Did you know that Amsterdam had its own Jack the Ripper?
You're also going to compete against your team mates to see who knows Amsterdam the best (quiz, drawing the map, etc.) The winning team will get a (sweet) prize!
Price: €400 BTW incl. (for groups of up to 10 people)
Included: private guide (art historian) | two team competition | prize for winning team
Duration: 2h
It was a pleasure working with Tea on organizing walking tours for expats, who had recently moved to the Netherlands. Tea is always quick and proactive in her communication and comes up with creative walking routes, instead of just showing the obvious spots of Amsterdam. She makes sure everyone enjoys her tours. I would happily recommend contacting Tea to anyone looking for a guide to show around Amsterdam! Inka L.
---
Get arty in the Rijksmuseum
Art tour and drawing in the Rijksmuseum
If you and your team mates would like to learn what all the fuss is about Rembrandt, then this is something for you!
During the two-hour tour in the Rijksmuseum we will talk about:
Why there is a road running through the building and why it was a huge scandal when the museum was built in 1885
What the city looked like in the Dutch Golden Age, why it was the most prosperous city in the world at that time, and why immigration was so important to the city
What some of the most famous paintings of the 17th century tell us about Dutch traditions, food and propriety
Why Rembrandt is so famous today and why he went bankrupt at the peak of his fame
However, you won't only be listening during the tour. You will also try to get into these painters' shoes a bit by drawing details from some of the paintings. Watch a video →
Price: €400 BTW incl. (for groups of up to 10 people)
Included: private guide (art historian) | drawing material (you can take your drawing home with you)
Not included: Rijksmuseum entrance ticket (you don't need to pay for an entrance ticket if you have a Museumkaart)
Duration: 2h