Are you keen to find out more about the places you visit, learn about the country's culture, its history and the everyday life of locals? Would you like to avoid being part of a large group and instead have your own private guide? If your answer is 'yes!', then you are in the right place! Take a look at the private art tours we organize and find the best fit for you.
We know history
Our art tours and workshops are created by professional historians, specialized in the history of art. Once they have completed their university studies, our guides continue to immerse themselves in their field, spending hours at the library, learning as much as possible about the artists, the historical context, and the history of the Netherlands.
We know art
Our guides are experts in the way a piece of art is constructed and the techniques employed. We love discovering new details in the paintings by sketching them ourselves, and we often encourage our guests to do the same during the tour.
We are the storytellers
Once we have finished researching an exhibition, we create the best possible story for you. We develop a way of navigating the artwork that is both informative and interesting – and above all, memorable.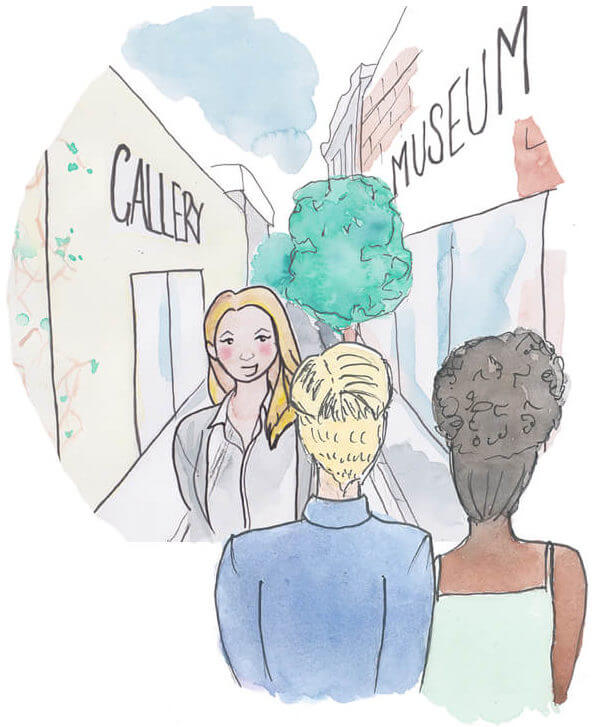 We make it private
All our art tours are private and created for small groups of up to five people. This way, you can get up close to the paintings and get answers to any questions you have. This also gives us the option to spend longer at exhibits that you find particularly interesting.